About Us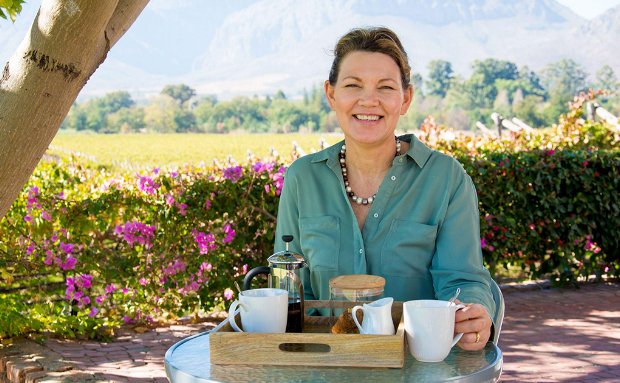 Your friendly hosts, Joan and Barend, welcomes you to the tranquil beauty of Goedemoed Farm.
The Guest House is an old institution, which has several guests that return every year. Joan and Barend Mouton are the owners since June 2016.
The farm is owned by Hoekstra Fruit Farms, a company that produces table grapes for the export market. From September to December the harvest is being prepared, to be harvested from January to March. During the autumn months, the vines lose their leaves and go into a resting period. The winter brings cooler temperatures, rain and sometimes snow on the mountain peaks. The Mediterranean climate of the Western Cape provides a beautiful springtime with budding vineyards, flowers and trees.
Goedemoed Farm welcomes you to come and enjoy every season – with sunshine all year round, we guarantee a warm experience, even on the cooler days!